Trump to hold rally in Oklahoma, first since coronavirus pandemic began
Donald Trump will hold a rally in Tulsa, Oklahoma, next Friday – his first since since states began shutting down in response to the coronavirus pandemic, which has claimed more than 110,000 lives in the US.
The 19 June rally will likely rattle some public health experts, as coronavirus infections rise in about a dozen states. On Wednesday, the US approached nearly 2 million confirmed cases.
Trump's signature rallies often draw tens of thousands of people but have been on hiatus since 2 March because of the coronavirus. The president's campaign has been eager to resume them as it tries to move past the pandemic, even as cases continue to rise in some parts of the country.
A Trump campaign spokesperson tweeted a movie trailer-style video earlier Wednesday that advertised: "This month we're back."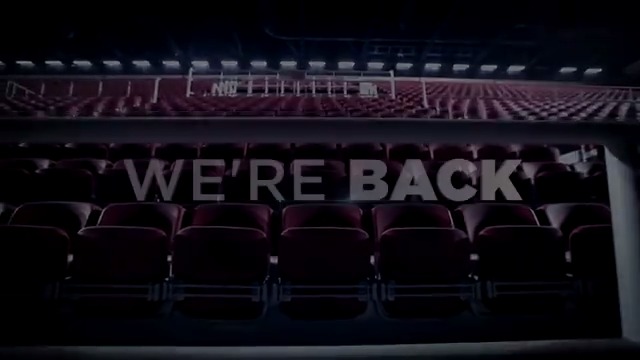 Mexico confirms 4,883 coronavirus cases in new daily record
Mexico's health ministry reported a record 4,883 new confirmed coronavirus infections along with 708 additional fatalities on Wednesday, bringing the total in the country to 129,184 cases and 15,357 deaths.
The government has said the real number of infected people is significantly higher than the official count.
This is very British and Australian and South African (do you eat Marmite in your country?) news, but here in Sydney it must be said:
Yeast of our worries: Marmite supplies hit by Covid-19 beer brewing slowdown
Marmite can only produce small jars due to the coronavirus pandemic, a company tweet has suggested.
The spread, made with yeast extract, is now only being produced in a 250g size jar as a result of brewers' yeast being more difficult to get hold of, a message sent on the company's official account said on Wednesday.
When asked by a customer why larger 400g squeezy jars were hard to get hold of at the moment, the firm replied: "Due to brewers yeast being in short supply (one of the main ingredients in Marmite) Supplies of Marmite have been affected.
"As a temporary measure we have stopped production of all sizes apart from our 250g size jar which is available in most major retailers."
Mexico City to test 100,000 per month
Mexico City Mayor Claudia Sheinbaum said Wednesday the capital will embark on a large-scale Covis-19 testing effort as the centerpiece of its plan to reopen its economy, diverging from the federal governments strategy, which has shunned widespread testing as a waste of resources, AP reports.
The goal will be performing some 100,000 tests per month by July and with those results trying to detect and isolate new infections as quickly as possible, Sheinbaum said in a news conference. It will be paired with an intensive information campaign.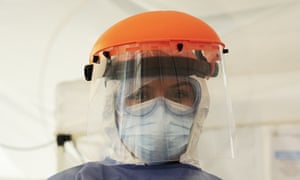 The sprawling city of 9 million with an equal number or more in the suburbs has confirmed more than 32,000 infections and more than 3,200 deaths, both considered to be undercounts because of limited testing.
The city continues to recommend people stay at home if possible, but street traffic has increased considerably in recent weeks as some sectors of the economy were allowed to resume operations.
Sheinbaum promised much more detailed information to track potential infections and their contacts. She also said that oxygen meters to provide peoples oxygen levels would be distributed to at-risk populations and pharmacies.
US cases near 2 million
Johns Hopkins has just added new cases to its tally for the US, with 1,999,313 currently confirmed.
While Reuters and some other outlets have reported that cases have already passed 2 million, throughout the pandemic, the Guardian has chosen to rely on Johns Hopkins data, which is based on official figures.
There have been 112,833 confirmed deaths in the US, which has the highest cases and deaths worldwide.
Brazil, which is the next worst-affected in terms of cases, has 772,416.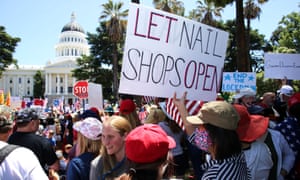 Many will be watching the daily case numbers from the US anxiously for the next few weeks, as the effects of relaxed restrictions – and Memorial Day weekend, which saw large crowds in parts of the country – as well as the recent protests are expected to be seen. It is still possibly too early to determine whether the protests have lead to a spike, despite many protestors wearing masks and practicing other social distancing measures.
Already, nine California counties have reported a spike in new coronavirus cases or hospitalisations. New diagnoses in the heavily populated Los Angeles area are going up in part because testing is more widely available. But officials say infections and hospitalisations in most other parts of the state are being driven by factors tied directly to the loosening of restrictions or overt flouting of public health rules.
Read more about those spikes in our story yesterday:
Summary
Hello and welcome today's live coverage of the coronavirus pandemic.
I'm Helen Sullivan and I'll be bringing you the latest news from around the world for the next few hours. Please do get in touch with questions, comments, tips and news on Twitter @helenrsullivan or via email: helen.sullivan@theguardian.com.
As US cases near the 2 million mark, with 1,997,636 currently confirmed, according to Johns Hopkins University data, vice-president Mike Pence has claimed there has been no sign yet of an increase in cases from two weeks of protests across the country. He told the Fox Business Network: "At this point, we don't see an increase in new cases now, nearly two weeks on from when the first protests took effect. Many people at protests were wearing masks and engaging in some social distancing."
Dr Anthony Fauci, the top infectious disease expert on the White House task force Pence chairs, has expressed concern about the protests taking place during the pandemic. And nine California counties report spike in new coronavirus cases or hospitalizations. New diagnoses are up partly due to more available testing, but loosening of restrictions and flouting of public health rules are also factors.
Here are the other key developments from the last few hours:
Mexico City will embark on a large-scale testing effort as the centrepiece of its plan to reopen its economy, its mayor Claudia Sheinbaum has said. The plan sees it diverge from the federal governments strategy, which has shunned widespread testing as a waste of resources. The goal will be performing some 100,000 tests per month by July and trying to detect and isolate new infections as quickly as possible, Sheinbaum said. The Associated Press reported that it will be paired with an intensive information campaign.
France saw a below-average increase in deaths. The death toll has risen by only 23 – well below the average daily increase of 53 seen over the last two weeks – to 29,319. That is the fifth-highest nominal total in the world.
Hollywood productions will be allowed to resume from Friday, local authorities said. While work could resume, cinemas must remain closed, California state officials said.
São Paulo, Brazil's most populous state, has reported a record number of deaths for the second day running – even as its metropolis allowed shops to reopen. The epicentre of the Brazilian epidemic has recorded 340 new deaths in the last 24 hours, raising the state's confirmed death toll to 9,862, a fourth of the country's total fatalities, the governor's office said.
The Italian prime minister, Giuseppe Conte, is to be questioned as part of an investigation driven into alleged errors made by authorities. Prosecutors in Bergamo, the Lombardy province worst hit by the virus, will also question the health minister and the interior minister.
A US pharmaceutical company claimed a drug specifically designed to treat Covid-19 could be authorised for use as early as September. The chief scientist at Eli Lilly and Co told Reuters the feat could be achieved if all goes well with either of two antibody therapies it is testing.
Prince Joachim of Belgium has been fined €10,400 by authorities in Spain after going to a party in Cordoba, where he caught Covid-19. Joachim flew from Brussels to Madrid, then travelled to Cordoba to attend a party with 27 other guests on 26 May, at a time when gatherings were restricted to a maximum of 15 participants.
France is likely to suffer 800,000 job losses in coming months, the finance minister has warned, as the economy reels from the effects of lockdown. Bruno Le Maire told a finance committee in parliament: "Our evaluation is that 800,000 jobs will be lost in the coming months, or 2.8% of total employment."
Moscow will report 57% more deaths for the month of May than in the three previous years, a leading Russian radio station has reported, indicating that the city's coronavirus death toll for the month may be at least two times higher than official tallies for the month,
The global economy will contract at least 6% this year, with the unprecedented loss of income and "extraordinary uncertainty" caused by measures to contain the coronavirus outbreak, the Organisation for Economic Cooperation and Development has said.
Airlines are set to lose $84bn (£65.9bn) as a result of the coronavirus pandemic, the International Air Transport Association (IATA) has forecast. With most of the world's airliners currently parked, IATA said revenue would likely halve, falling from $419bn from $838bn last year.
China was accused of running disinformation campaigns inside the European Union, as the bloc set out a plan to tackle a "huge wave" of false facts about the coronavirus. The European commission said Russia and China were running "targeted influence operations and disinformation campaigns. in the EU, its neighbourhood, and globally"


Sahred From Source link World News